About Us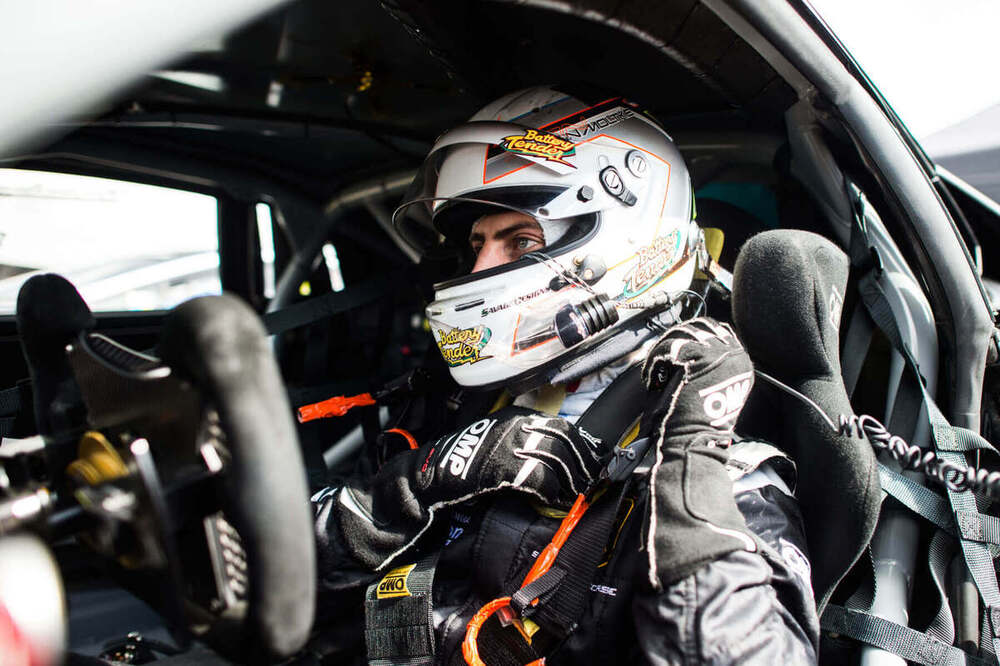 The Blayze Story
On a cold winter afternoon in 2013, two childhood friends achieved their dreams of becoming professional race car drivers on the same day. These childhood friends were so close, many people confused them for brothers.
They raced with similar styles. They were equally competitive on and off the racetrack. They raced on the same teams. They even had the same favorite food… peri peri chicken.
But there was a difference.
One of these drivers bounced around from team to team, and eventually lost out on his dream of professional racing. The other is a two-time champion, factory driver, and is still competing and winning at the very top level of the sporttoday.
What made the difference?
Have you ever wondered what makes the difference in someone's life? Is it that one person wants it more than the other? Is it luck?
No. The difference lies in the knowledge each person possesses and how they use that knowledge.
In the story above, the two drivers joined two opposite styles of teams when they went pro. One joined a perennial championship-winning team with a world-class coach. The other joined a brand-new team that was trying to navigate the pro racing environment.
Okay, let me pause for a second, I have a confession to make. You may know both of these drivers. The driver that dropped out of pro racing? Well, that is me; Dion. My childhood friend who is still kicking ass? That is Ricky Taylor. (He is also a coach with us at Blayze now)
That moment is what drove me to create Blayze.
After my career ended Ricky and I had some drinks and did some reminiscing. As we dove into our careers, I was shocked at how much I was learning from him. I immediately knew the difference in our careers was knowledge.
Mission
Our mission at Blayze is for anyone, regardless of age, skill level, economic status, or background, to have access to the life-changing knowledge that comes with professional coaching.
Why should top-tier professional coaching only available to those who can afford to spend thousands of dollars each month? At Blayze, we see firsthand every day the power of being able to work one on one with a professional coach. In fact, it's not just us that see it - check out this study called Bloom's 2 Sigma Problem.
Essentially, it shows that when you take the average performer (someone in the 50th percentile) and give them access to personalized coaching, their performance jumps up into the top 2%. That's about the closest thing to a real-life superpower that exists today!
At Blayze, we aim to break down the barriers that prevent the everyday person from accessing this level of personalized coaching. Through our platform, we can help bring down costs by 99%. Regardless of where you live or what you do, you can work one on one with elite coaches who work around YOUR schedule. That's the way things should work!
Since launching in 2019, Blayze has now worked with thousands of motorsport athletes. But the magic of Blayze is that it doesn't just work in sports like car racing and go-karting. It works fantastically well in traditional sports like soccer, basketball, football, and more. Heck… it will even work for things outside of sports such as music and dance. But more on that later ;)