Trusted by: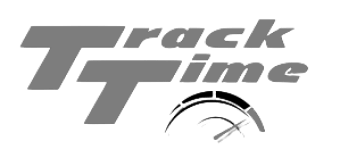 Real Stats From Real Riders
94% Less
The average motorsport coach charges $1,724 + travel. At Blayze you get the same coaches for up to 94% less.
+1 Second
The average lap time improvement of drivers after their first Blayze coaching session.
Top 2%
When you give an average performer personalized coaching, they jump up into the 98th percentile. (Source)
"I had never considered coaching before becuase the price tag was always too high. I didn't realize the power of pro coaching until Blayze made it affordable. After my first coaching session I went 3 seconds faster in my next session. Blayze is the cheapest way to find serious speed on the race track.
Why Blayze?
Vetted pro coaches
Blayze coaches race professionally and go through an extensive application process. You will be learning 1 on 1 with the best possible coaches who deliver game-changing improvement.
Personal experience at every level

Science-backed coaching techniques
VIEW motorcycle COACHES
Personalized video analysis
Unlike most private coaches, Blayze coaches provide in-depth feedback on game film or training videos. This helps athletes see and learn from their own game play like a pro.
Easily upload game film or training videos

Watch & re-watch coaching sessions anytime
Constant Contact
Your Blayze coach is with you every step of the way. Ask questions during your race weekends, hop on monthly check-in calls, and get all the support you need.
Customized weekly training plans

Personalized goal tracking

Monthly check-ins and chat messaging
More than

just a coaching platform

Work 1-on-1 with a dedicated pro coach

Goal tracking so you know exactly what to work on everytime you're on track.
Coaches are there for you every step of the way.
Ask questions, celebrate wins, and overcome losses together.
with your 14-day trial
Enjoy full access to a personal coach and the Blayze platform for $29, for your
first 14 days—that's 60% off the regular monthly price!
What's Included:
Personal coaching
Work directly with a pro coach and learn how to improve.
Custom training plans
Get a weekly set of practice drills tailored to you and your skill level
Chat messaging
Message your coach whenever, wherever.

Unlimited content
Boost your knowledge with blog articles, courses, and more.
Don't just take our word for it
100% of Blayze riders saw improvements in technique
100% of riders reported increased confidence levels on the track
71% of athletes found Blayze as or more effective than in-person coaching
*Based on a survey from general Blayze athletes who have worked with their coach for 2+ months.
Last year I sent in my qualifying lap at Willow Springs to be coached. I ran a 1.33 flat. For this years race with the coaching, and track guides from your premium content I'm happy to say I ran a 1.30.8 ! Set a Spec Corvette Track record and qualified on pole for my first time. The best money spent.
Best racing coach I've ever gotten. Just a simple video, and I got a 30 mininute coaching and fundamental skills tutorial that I can watch over and over again! I went from 1:53 to 1:48 after 2 session with the same car same setup! The trail breaking explanation is so detailed... High recommend!
Extremely professional. Very precise, thorough and accurate feedback. Hands down, the best coaching session I've ever had."
Get free coaching tips from our team of coaches every week when signing up for our newsletter here.
Frequently asked questions
Can I upload my data?

Yes! When purchasing a data analysis session you can upload your data files from any data system. When uploading please include your video (if possible) and upload all data files from your session. It also helps to let your coach know what data system you are using. You can also upload screenshots from your data if that's helpful as well.

Can you do a coaching session during my race weekend?

Yes! You can schedule same day turn around sessions while purchasing your coaching session. Just select your option and click the same day turn around option. After purchasing you can select the date you wanted to schedule it for.

Where should I place my camera?

The best view for our coaches is the camera facing forward near the front of the bike, facing forward. An extra bonus is when we can see out the front of the bike and see your hands. The most important thing is seeing the road in front and your lines.

How do I know if I'm ready for a Blayze coach?

When you work with the very best coaches they will tailor their coaching to your experience level. So, it doesn't matter if it's your first day on track or you have been competing for 20 years, our coaches can help you! Perfect for riders on any type of bike, any experience level, and working on any type of racing.

Are you able to help me with planning and preparing before and between track days or races?

coach_profile

I'm a wheel to wheel racer, can you help me improve racecraft and laptimes?

coach_profile

Who are the coaches?

We believe the only way to learn is to ensure you are working with the very best coaches in the world. We founded Blayze with the goal of making it more affordable and accessible for anyone to learn personally from those coaches. So, when you come to Blayze for coaching you can be sure that you will be working with the best minds in sports coaching. Most of our motorcycle racing coaches have competed at the top levels of our sport. Not only have they competed at the top levels but they also have a unique ability to communicate complex and technical things in a way that is easy to understand and actually make the changes you need!

How long until I receive my coaching session?

Our coaches aim to turn around coaching sessions within 48 hours.

Do I need a specific type of camera?

You can upload video from any camera system! No data overlays are needed, even video off a phone or go-pro camera will work. Of course, if you have more advanced cameras with data, like an AIM Solo, that is great and our coaches can work with that!

I just do track days, are you too advanced of a coach for me?

coach_profile

Can I select a specific coach?

Absolutely! You can select any coach you want to work with or if you need help we can select one of our world-class coaches for you.

Are you able to look at my data as well as my video?

coach_profile

What experience level riders do you coach?

coach_profile

Can you coach me if I drive at tracks you may not know?

coach_profile